In 1986 Disco emerged as a master distributor of automotive fasteners for the automotive aftermarket. Ever since then we have been a family owned business with a company goal of complete customer satisfaction with our products and services.

We service our customer's needs through our worldwide network of authorized Disco distributors and market through traditional channels of distribution. Selling only to authorized distributors and manufactures. We offer three types of packaging:
(MT) One price "retail pack program"
(PK) Professional packaging
Large bulk quantities
In addition, we offer a variety of assortments and merchandising aids.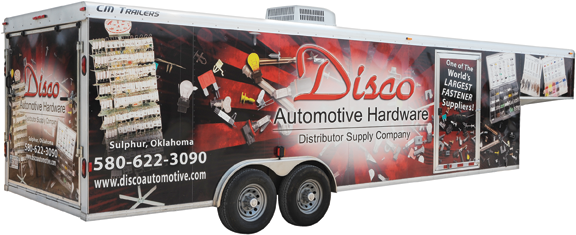 Are you hosting an open house? Contact us to showcase the Disco trailer and all of your quality products.